Senior Professionals You Can Rely On
Our team of senior investor relations and communication professionals, each with more than a decade of industry experience, will help you enhance your investor relations and corporate communications programs.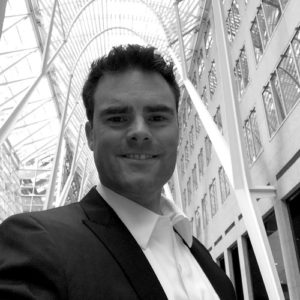 Tom McMillan – President
Tom is a senior investor relations professional that brings more than 17 years of experience in marketing and communications and 12 years of focused investor relations to his clients. His investor relations programs have garnered multiple top 50 placements in IR Magazine's Investor Perception Studies and his clients have won several awards for reporting and disclosure. As part of his investor relations and corporate communication mandates he has worked extensively with multidisciplinary teams to manage organizational change, crisis, government relations and external stakeholders.
He will connect you to your target audience through clear communication, compelling visual design and will build a platform that will grab your investor's attention and broaden your investor base.
He has worked with more than a dozen companies publicly listed on the TSX, TSX Venture, NYSE and NASDAQ. These companies spanned a range of industries including oil and gas, energy services, biotechnology, solid state technology, software, utilities, mining, and special situations.
Tom is a member of the Canadian Investor Relations Institute (CIRI), holds an MBA from the University of Calgary, and a Bachelors of Science from the University of British Columbia.
You can learn more about Tom here.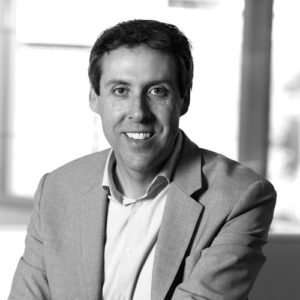 Clayton Paradis – Senior Advisor
Clayton is a senior investor relations professional who brings more than 15 years of capital markets and investor relations experience to his clients. Clayton has worked across a number of industries including energy, agriculture, and biotechnology. He has led the investor relations function for one of Canada's largest energy companies with shareholders and joint venture partners geographically dispersed throughout North America, Europe and Asia. Prior to his career in investor relations, Clayton worked for two of Canada's largest financial institutions in equity research as an energy analyst, one of which was a number one ranked Royalty Trust Research Team  – Brendan Wood Survey 2005.
Clayton's investor relations programs have been recognized by the buy-side and sell-side in IR Magazine's Investor Perception Study, placing his companies among the top five in Canada for "Most Progress in Investor Relations" twice.
Clayton is a member of the Canadian Investor Relations Institute (CIRI) and holds an MBA – Finance from the University of Calgary and Bachelors of Management from the University of Lethbridge.
You can learn more about Clayton here.